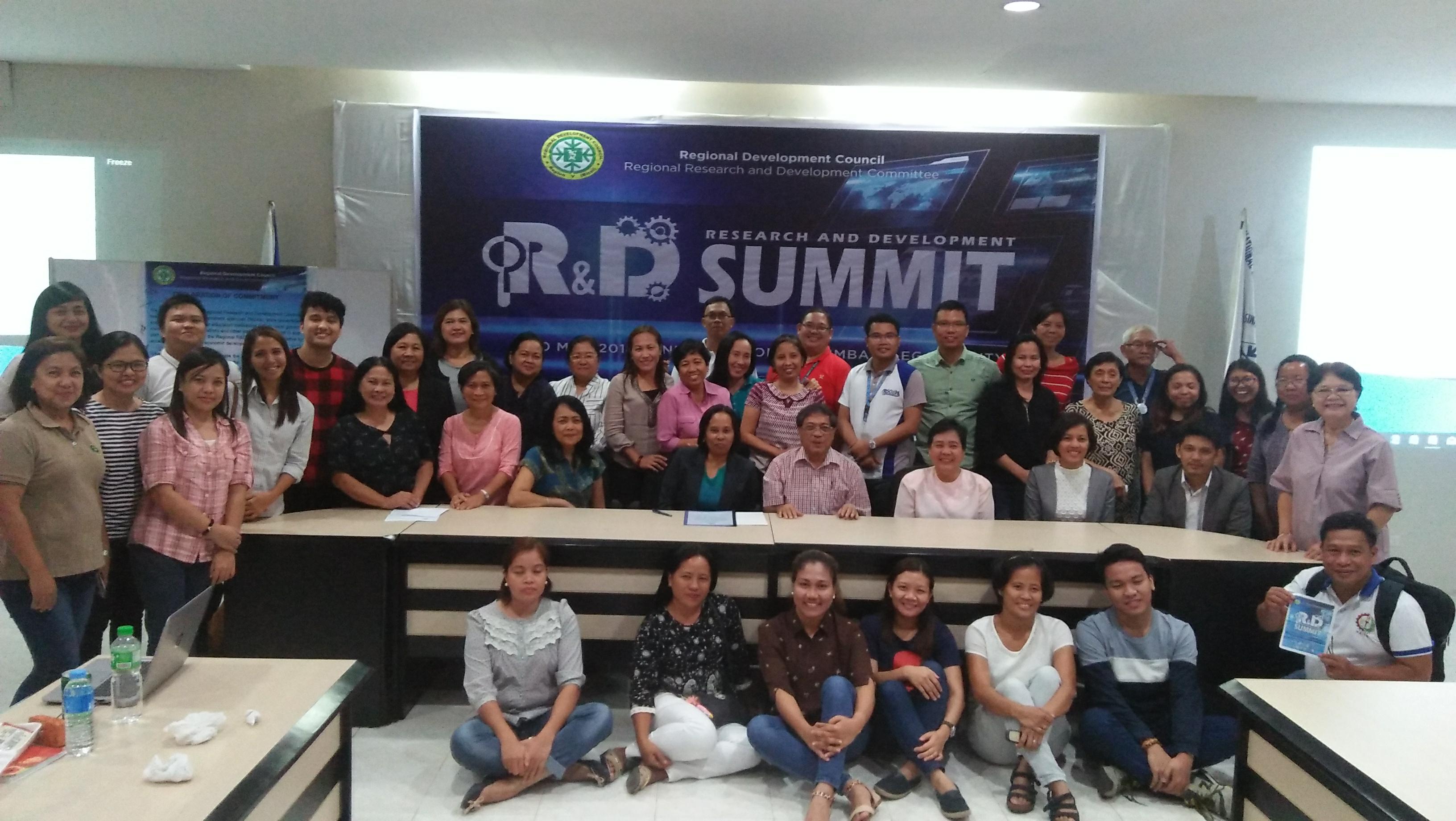 During the summit, completed researches from each consortia were presented. The completed researches were as follows:
1. Sustainable Free-Range Management System for Camarines Strain of Native Chicken by Dr. Teresita B. Pequeña (Bicol University)
2. Characterization and Toxicological Evaluation of Guyabano (Annona muricata) L. Leaf Extract by Dennis Gogola (Bicol University)
3. Project 2.B.6 LIDAR Data Processing, Modeling and Validation by Heis for the Detailed Resource Assessment in Luzon: Bicol by Ms. Joana Caceres-Plopenio (Ateneo De Naga University
4. SAFE Project by Dr. Marissa Estrella ( Bicol University)
Dr. Ruby Raterta, Chief of the Research Development and Management Division of National Research Council of the Philippines (NRCP) discussed the updates on the Integrated Basic Research. The summit ended with the signing of commitment of support from the participants affirming their willingness to disseminate and use the drafted research agenda to produce quality researches in the region.