Baguio City - The Bicol Regional Training and Teaching Hospital - Institutional Review Board (BRTTH-IRB) had been granted Level 3 Accreditation by the Philippine Health Research Ethics Board (PHREB). Awarding of accreditation took place during the 12th Philippine National Health Research System (PNHRS) Week Celebration closing program last August 9, 2018, held at CAP John Hay Trade and Cultural Center, Camp John Hay, Baguio City, Benguet.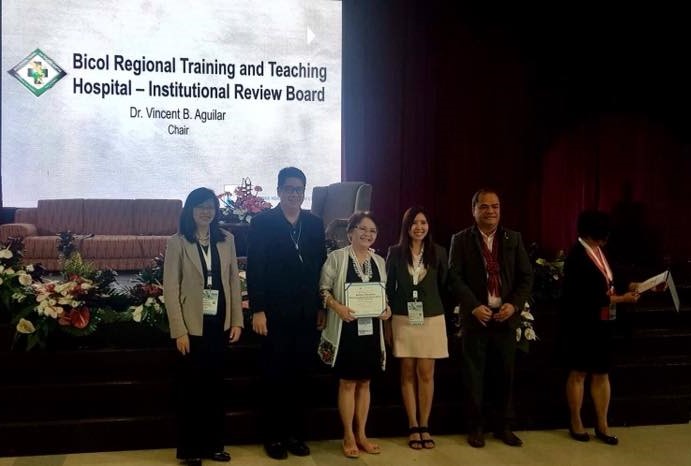 The BRTTH-IRB  is the first Level 3 accredited REC in the Bicol Region located in Daraga, Albay.  An accredited level 3 REC can review all types of research studies including those required for FDA registration of food, drugs and medical devices. 
Dr. Marlyn A. Daguno received the certificates of accreditation on behalf of Dr. Vincent Aguilar. Accreditation granted is effective from July 11, 2018, to July 10, 2019.