Baguio City – The Philippine National Health Research System Structure Organization Monitoring Committee conducted a session on  Enhancing the Quality of Monitoring of  Data from the Consortia  as part of the 12th PNHRS Week Celebration held last August 6, 2018, at Functions Room 3&4, CAP John Hay Trade and  Cultural Center, Camp John Hay, Baguio City, Benguet.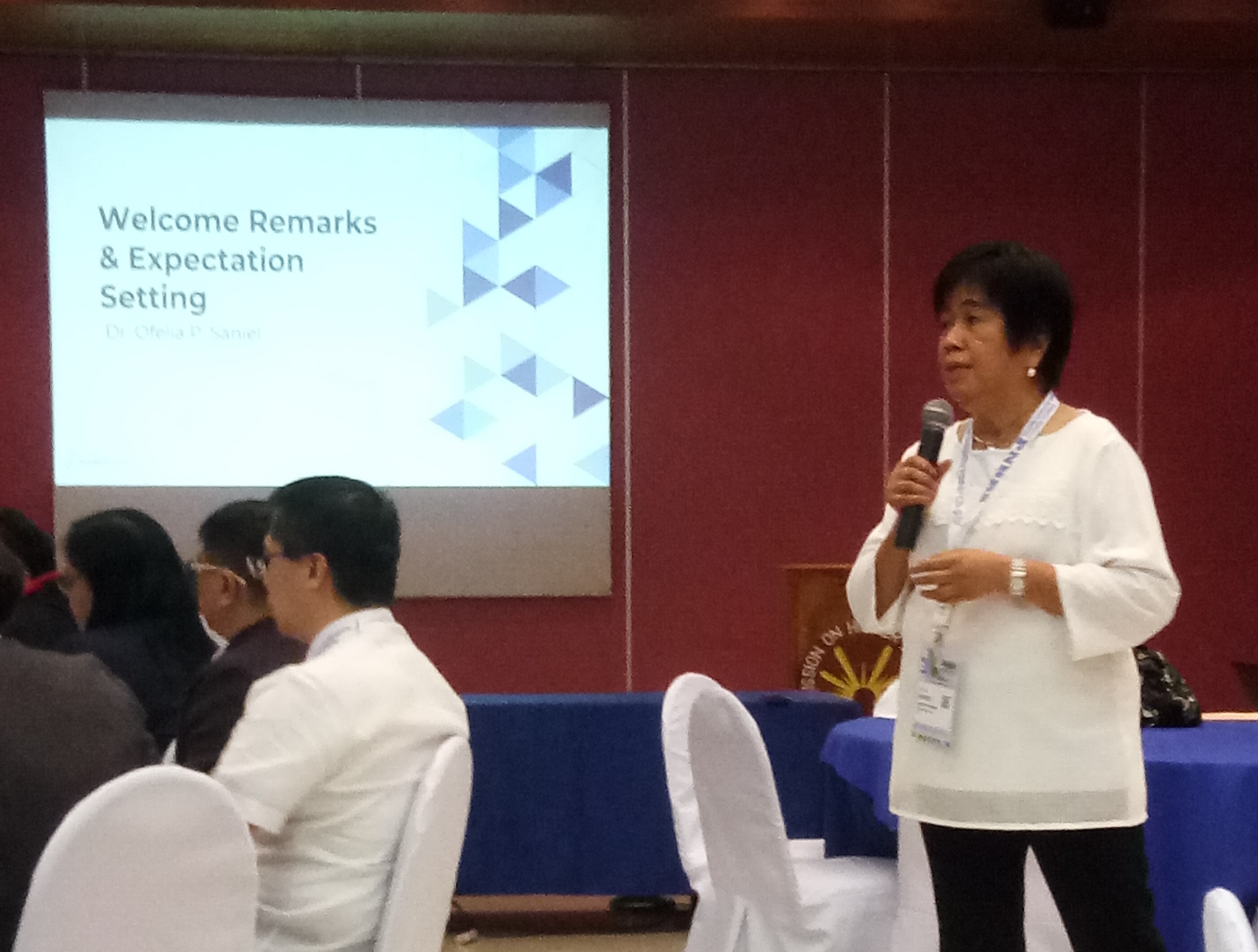 This aims to discuss the result of the online submission of the 17 Regional Health Research and Development Consortia (RHRDCs) in the 2017 PNHRS Monitoring System through Focus Grou Discussions and also to improve the data quality and consistency and equipped consortium focal person to effectively accomplished the tool.
Dr. Ofelia P. Saniel, President, Symmetrix Research Consultancy and Chair, RMC-MMHRDC. formally opened the program and delivered the welcome remarks, introduction, and expectation setting for the session.
During the session, the participants from the 17the RHRDC were divided into three groups according to predetermined criteria and the topics discussed are as follows:
Results of the online submission of the RHRDCs in the 2017 PNHRS Monitoring System;
Feedback of the PNHRS Monitoring System; and
Ways to improve the data quality of the PNHRS Motoring System.
A total of 57 attendees with representatives from each RHRDCs.  For the Bicol region, it was attended by Atty. Christian E. Rivero, BCHRD-SOME Chair, and Mr. Kevin Capoles, BCHRD Regional Project Staff.