Details

Written by

BCHRD

Category: News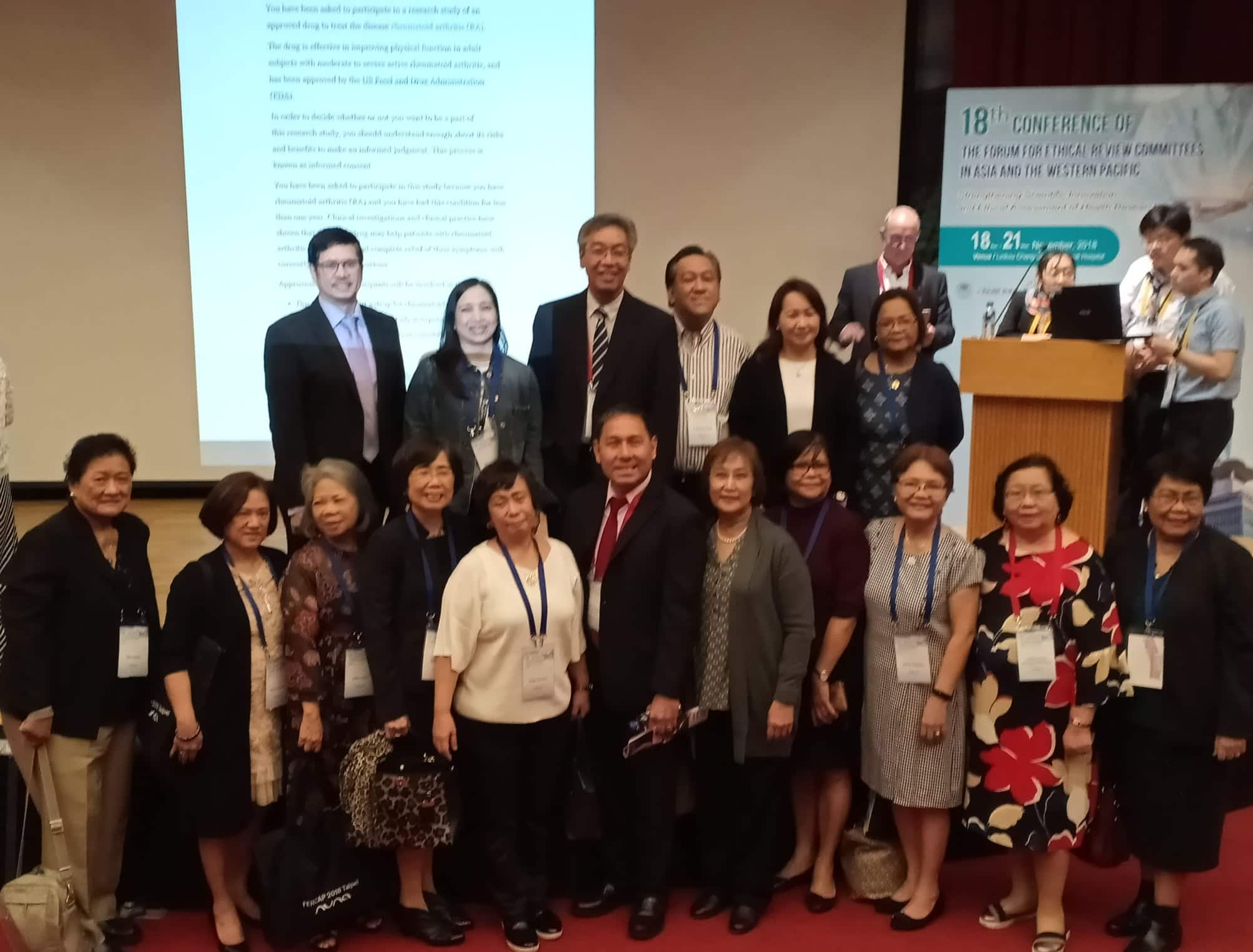 BRTTH Receives Back-to-Back Recognition
            In a span of just two months, the Bicol Regional health Research BRTTH was consecutively recognized by the Department of Health (DOH) and the Forum for Ethical Review Committees in the Asian and Western Pacific Region (FERCAP). Last September 2018, the DOH released its Department Memorandum No. 2018-0367 re: FY 2017 Performance-Based Bonus (PBB) Office Ranking, indicating that BRTTH ranked second best among the Level III Hospitals nationwide, with a rating of 91.50%. While last November 2018, the hospital sent its Institutional Review Board (IRB) Members and Secretariat Staff, together with the Chief of Medical Professional Staff Dr. Salvacion S. Macinas, to Taoyuan City, Taiwan to receive the international recognition as a FERCAP recognized IRB.
            According to FERCAP, the BRTTH-IRB is the 30th IRB from the Philippines to receive this international recognition. They now join 234 other FERCAP recognized IRBs from countries in the Asia Pacific Region.
            These recognitions are in keeping with the Institution's quest to exceed customer expectations and continually improve hospital operations.
Details

Written by

BCHRD

Category: News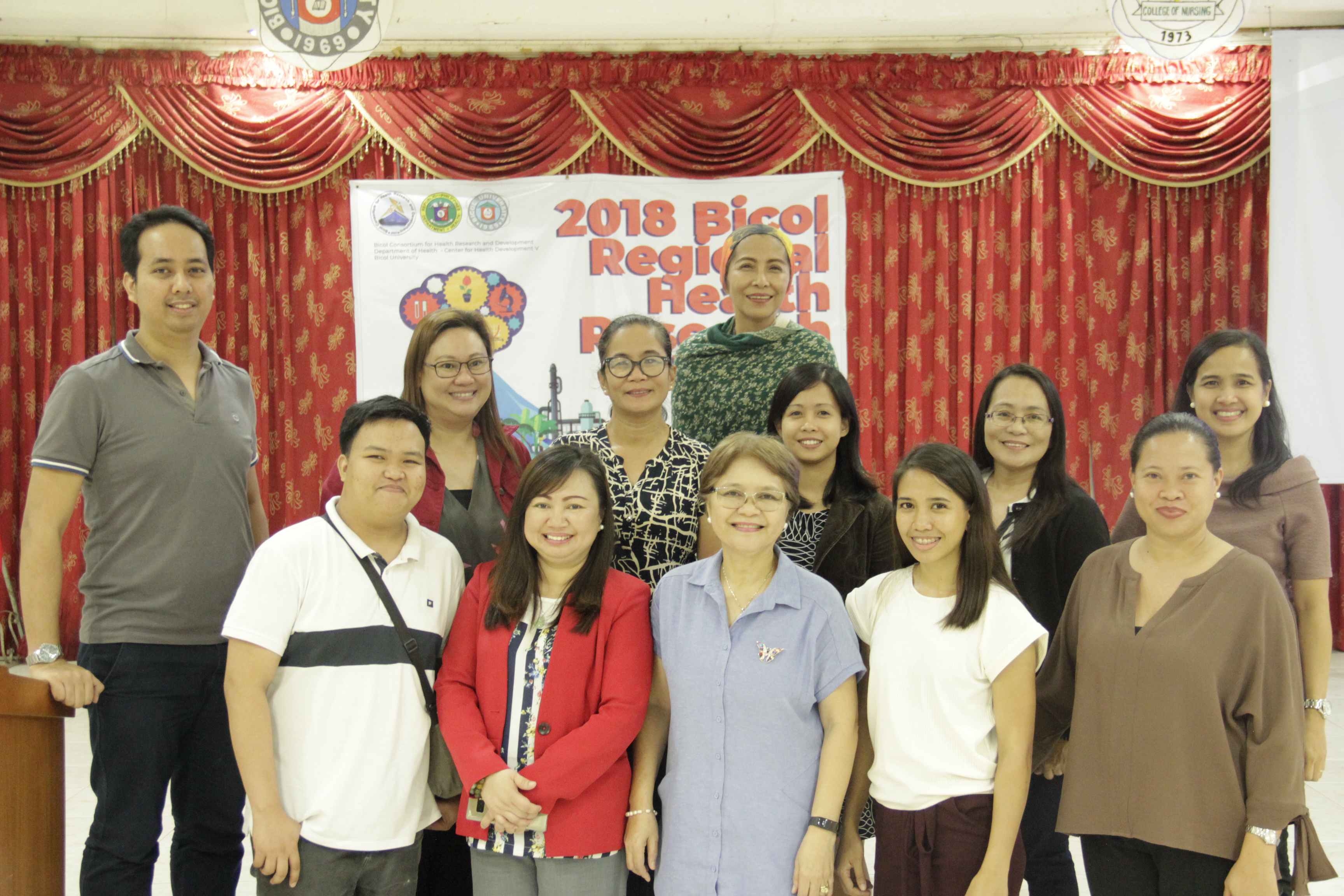 LEGAZPI CITY-As part of the celebration of the 2018 Regional Health Research Week, the Bicol Consortium for Health Research and Development (BCHRD) conducted a one day seminar on Health Research Ethics for Researchers held last November 28, 2018 at BUCN Amphitheater, Bicol University, Legazpi City.
This activity aims to equip with the basic knowledge, skills and attitude pertaining to ethical/legal standards needed when undertaking a research.
Two speakers were invited namely Dr. Sandy Lasa and Dr. Marlyn Daguno of BCHRD-REC to discuss the following topics:
1. Applying Research Ethics;
2. How to be an Ethical Researcher; and
3. Process in Securing Ethical Clearance from an Accredited Research Ethics Committee
It was attended and participated by representatives from Ateneo de Naga University (AdNU), Central Bicol State University of Agriculture (CBSUA), Bicol Medical Center (BMC), University of Saint Anthony (USANT), and Mabini Colleges. (KBC/BCHRD)
Details

Written by

BCHRD

Category: News
Know the common blood diseases and nutrients for healthy blood

Details

Written by

BCHRD

Category: News
CEBU CITY- The seventeen (17) regional health research consortia were gathered by the DOST-PCHRD through the Symmetrix  Research Consultancy Co. for a regional consultation on the standardization of the Basic Research Methods Training Module last September 4-5, 2018 at the Golden prince Hotel and Suites, Cebu City, Philippines.
Details

Written by

BCHRD

Category: News
LEGAZPI CITY- The BCHRD Resource  Mobilization Committee (ResMob) conducted a meeting with representatives from the Department of Health Center for Health Development V (CHD V) to discuss issues on the memorandum of agreement on funding health researches and management of research funds.