Pre-NSTW: S&T Consortia's Research and Colloquium Day
We join the Department of Science and Technology in celebrating the virtual National Science and Technology Week on 22-28 November 2021 with the theme: "Agham at Teknolohiya: Tugon sa Hámon ng Panahon". 
DOST V will conduct pre-National Science and Technology Week (NSTW) back-to-back with Bicol Regional Invention Contest and Exhibits on 12-14 October 2021 in Legazpi City".
The virtual event aims to highlight the efforts and initiatives of DOST and the entire scientific community in the area of research and development; practical technologies; innovation in agriculture, industry, and health; technical services and training; and financial assistance to entrepreneurs to help every Filipino adapt to COVID-19 under the new normal.
For this year, BCHRD will (again) showcase the plans and implementation of Universal Healthcare in Region V and present some of our most notable researches in the 
S&T Consortia's Research and Colloquium Day 
on 
October 14, 2021 8:00AM-12:NN 
We invoke everyone to join us in this annual event and be part as of 
Tugon sa Hámon ng Panahon

CLICK HERE TO JOIN : https://bit.ly/3mpoZwM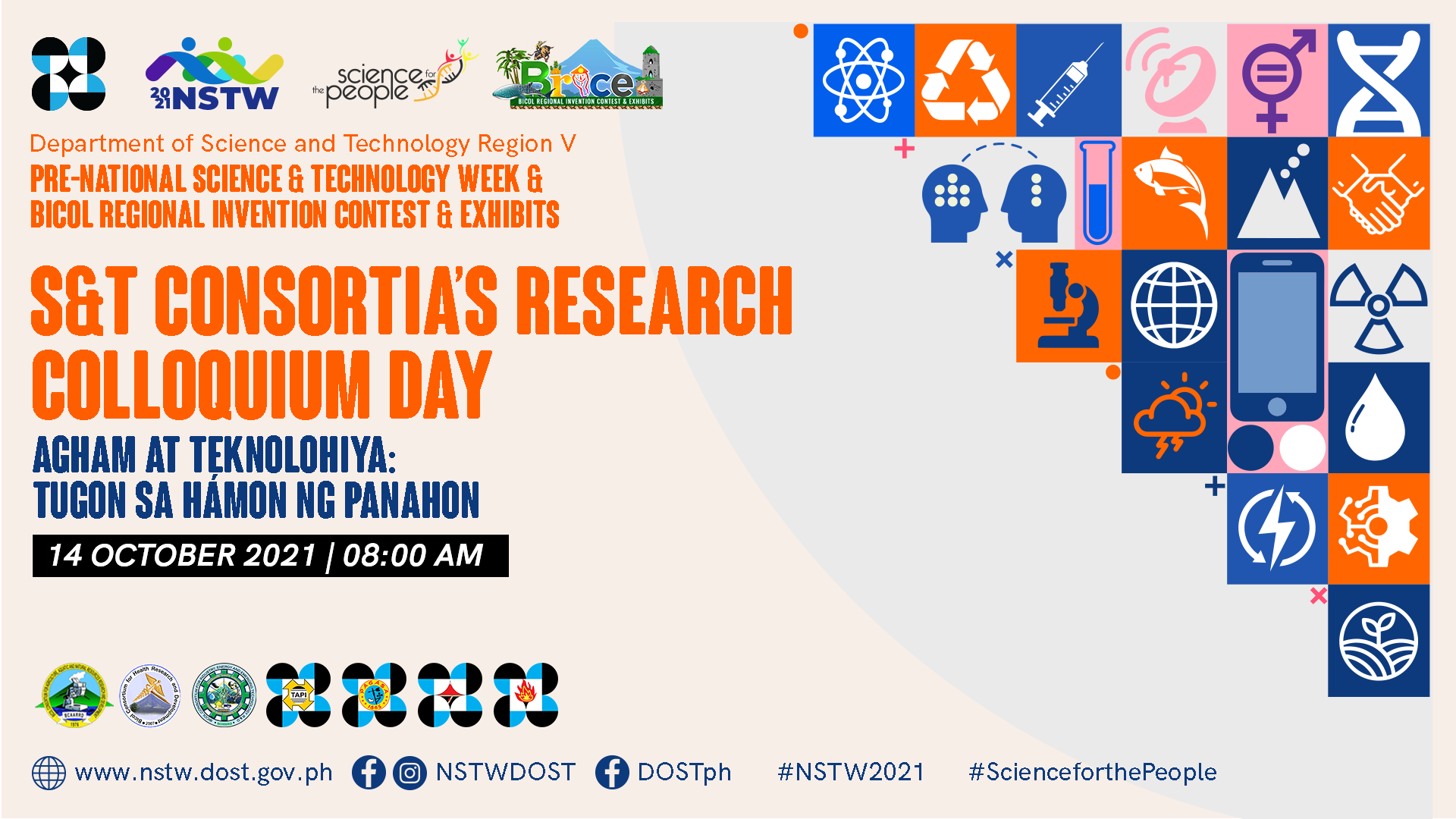 Published by: BERNARD DEXTER M. MOROS, Science Research Specialist I