The National Academy of Science and Technology, Philippines (NAST PHL) and DOST Luzon Cluster are now accepting papers for the Scientific Posters Session in line with this year's theme: PAGTANAW 2050: Agham Tungo sa Mabuting Kinabukasan (FORESIGHT 2050: Science for a Sustainable Future).
The papers must be: (a) original or have not been presented in any other forum, event or competition; (b) based at least on undergraduate thesis research, not based on high school science projects or class laboratory experiments; and (c) not based on preliminary data.
Interested participants from the Bicol Region may send their abstracts and application at
This email address is being protected from spambots. You need JavaScript enabled to view it.
/
This email address is being protected from spambots. You need JavaScript enabled to view it.
. Application Form and Guidelines are downloadable at
tinyurl.com/LRSMCallforPapersRegionV
. Submission is until 21 February 2022!
The Scientific Poster Session is part of the 2022 Luzon Regional Scientific Meeting, to be held on 23-30 March 2022.
Like and follow the NAST PHL and DOST Region V Facebook pages for more information!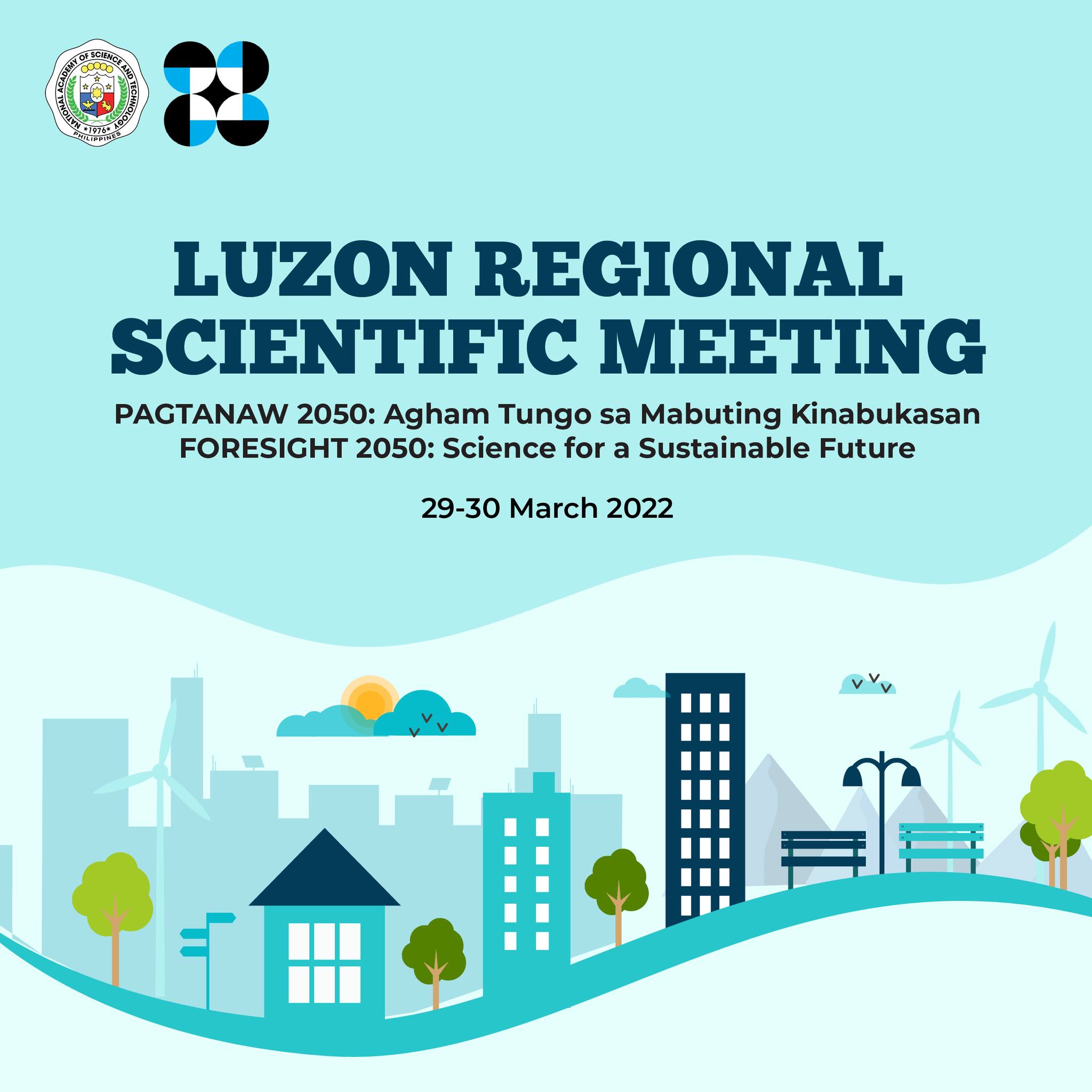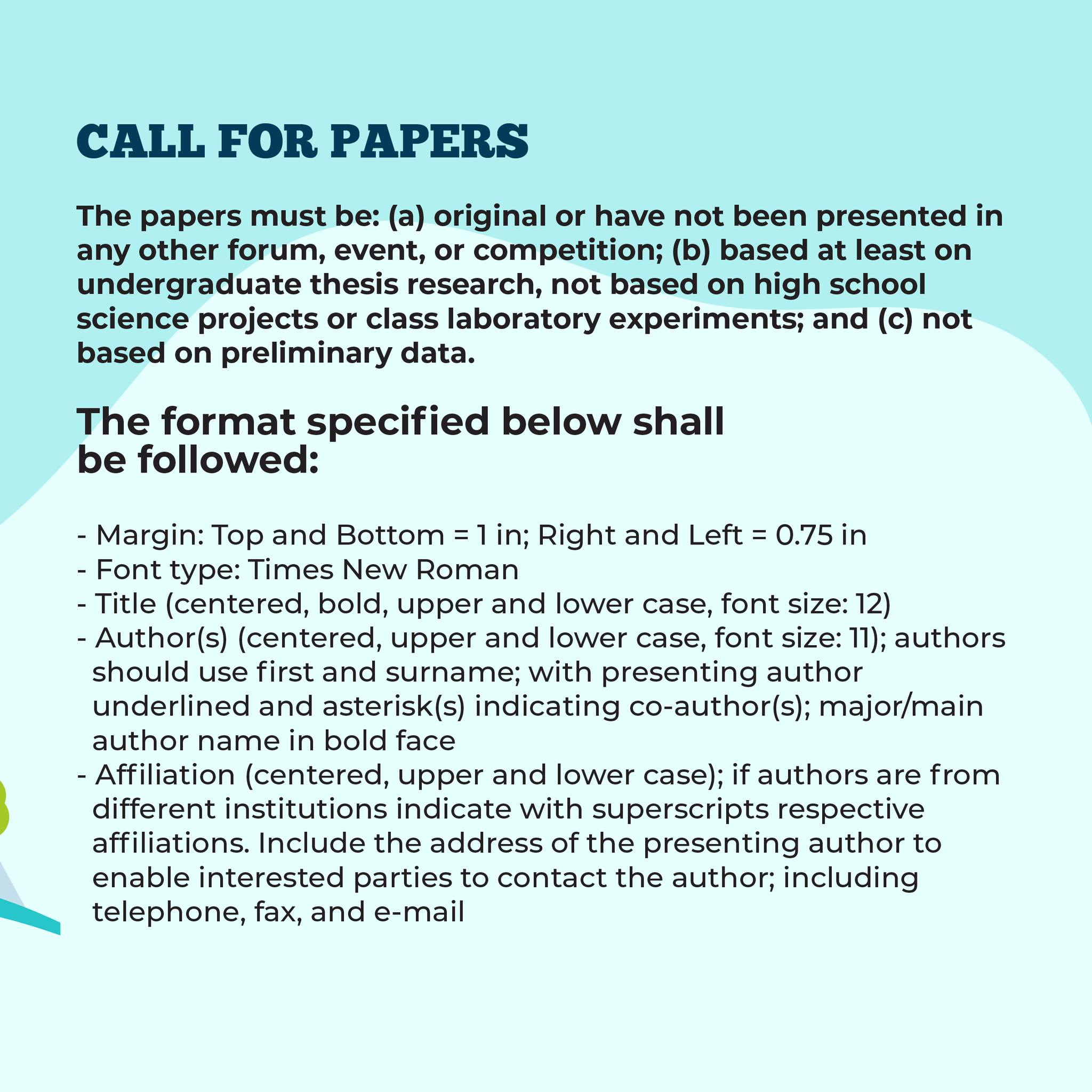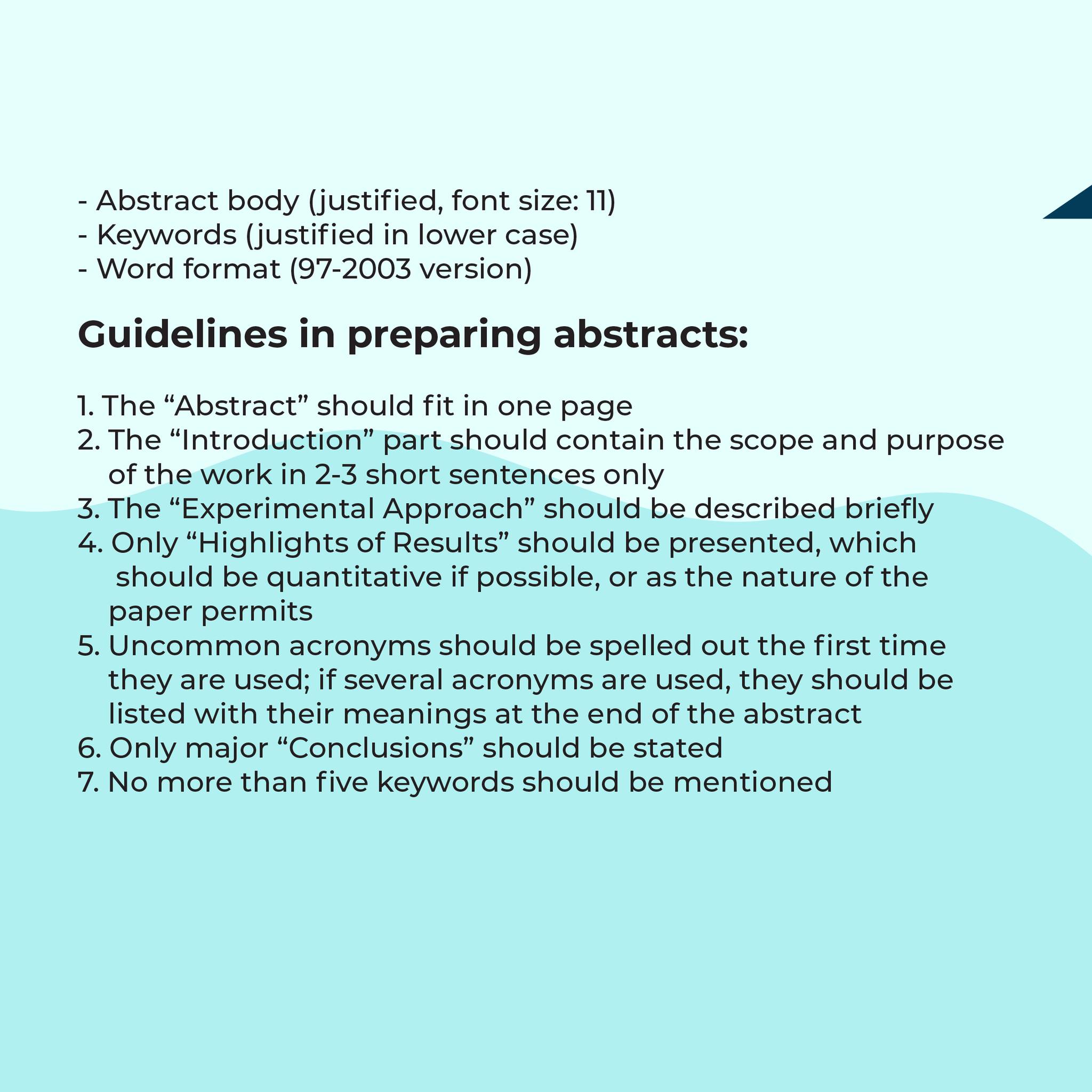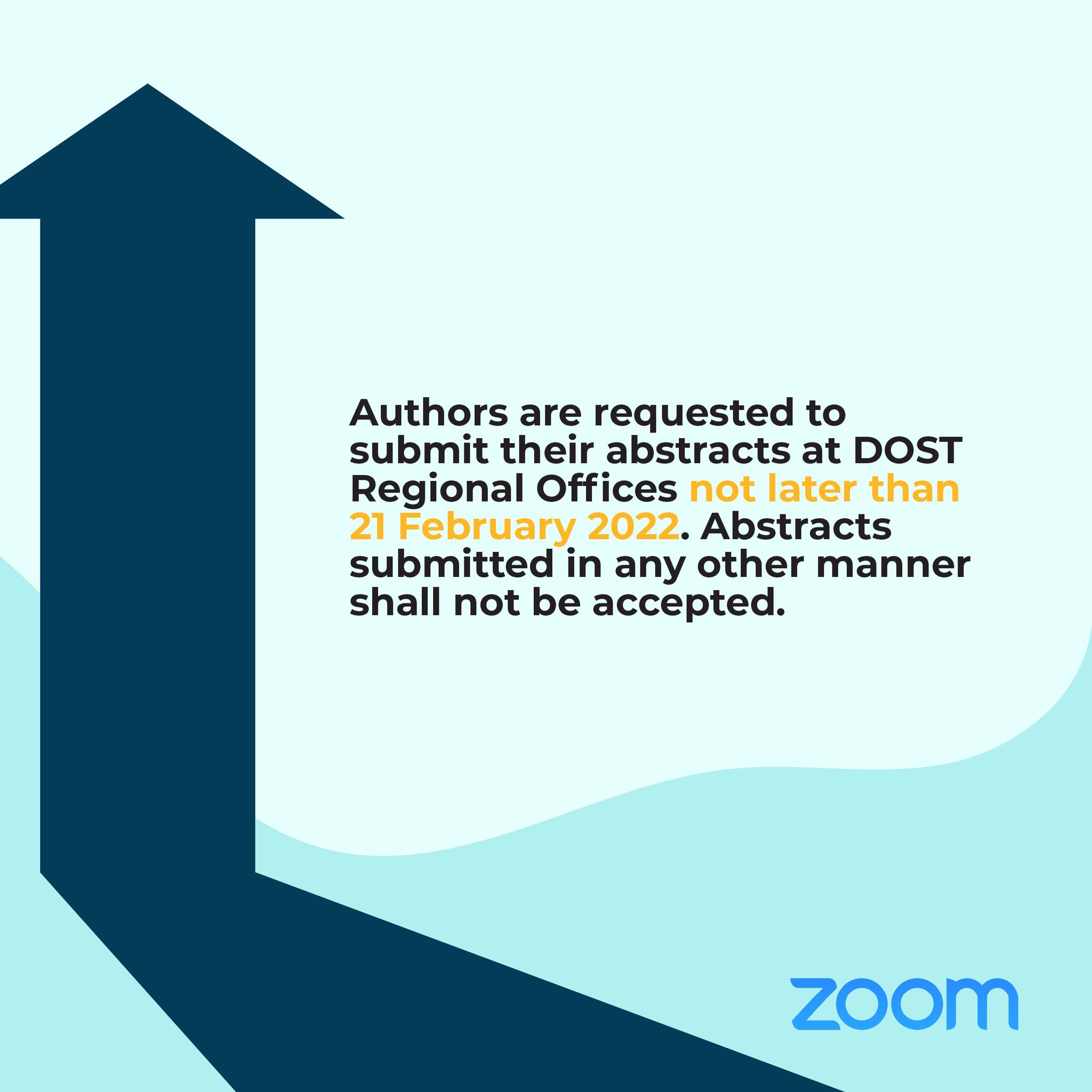 Uploaded and Published by : BERNARD DEXTER M. MOROS, BCHRD Secretariat
Details Credits to: Department of Science and Technology V. - Mark Franco Miranda