"The single most important health problem in the world is not a disease but the problem of inequity within nations and among nations," this was the striking message of National Scientist Dr. Ernesto Domingo during his keynote speech at Philippine National Health Research System (PNHRS) Week in Baguio City on 6-9 August 2018.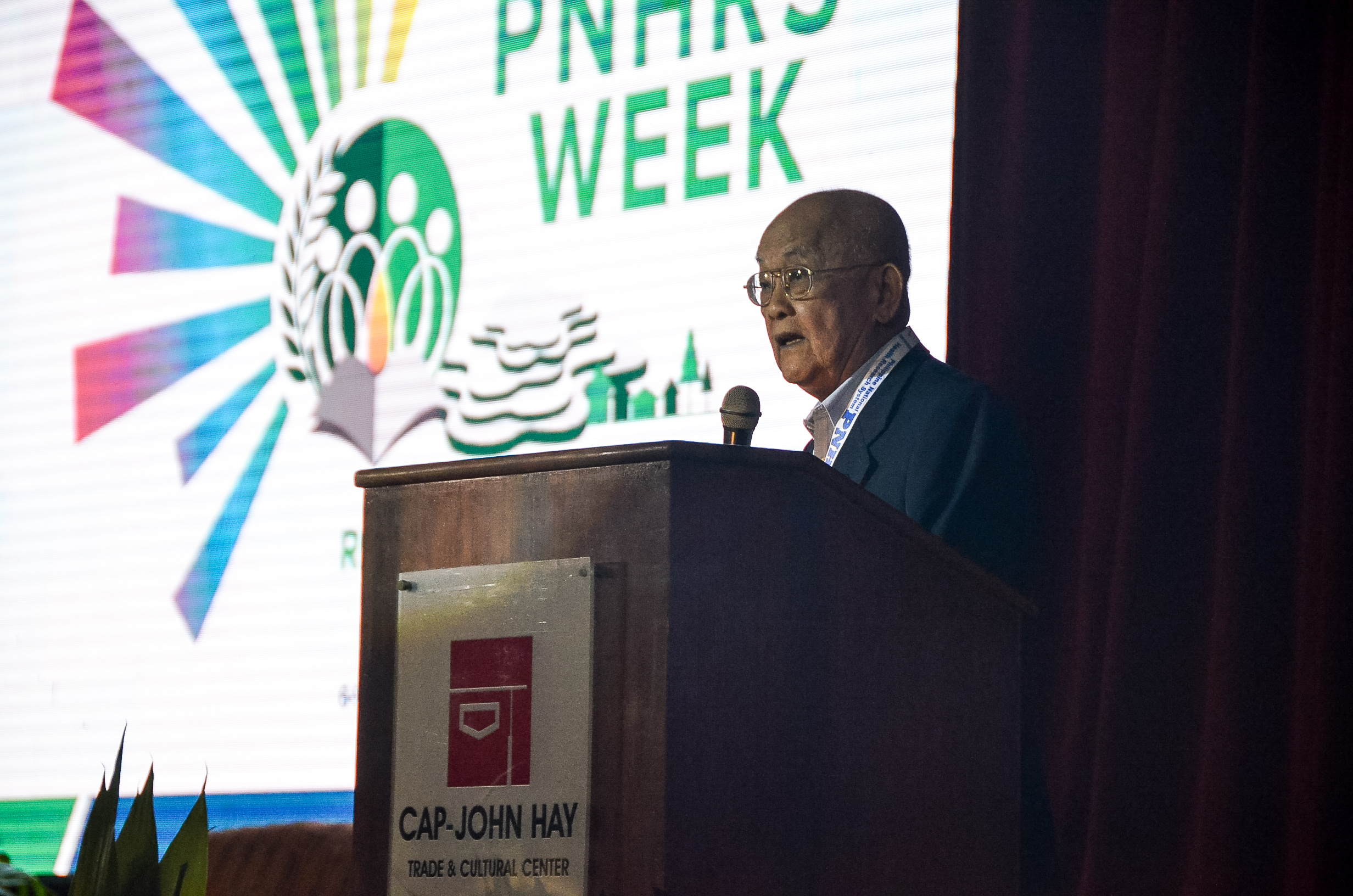 As a Ramon Magsaysay Foundation awardee, Dr. Domingo shared his experiences and the bigger role of being a scientist researcher in achieving universal healthcare and health equity. He said, "the conduct of research is certainly metamorphosing from the simple pleasure of knowing to the more heroic imperative of ameliorating."
For Dr. Domingo, dedicated and passionate scientist-researchers are key to achieving universal health care. Based from his first hand experiences, he shared three qualities of a good researcher.
First,  a good researcher has  genuine interest to find answers. According to Dr. Domingo, although curiosity is a primordial engine of research, the researchers' desire and conduct of work is also a factor in the generating beneficial research. He emphasized that a researcher intention should go beyond the material merits and pleasure instead should root from the pure desire and limitless energy to produce research results for the betterment of mankind.
Second, behind a good researcher is a good mentor. Dr. Domingo revealed that his mentor is Dr. Kenneth Warren, an American scientist, physician, educator, and public health advocate. Dr. Domingo narrated how he grew as a scientist under Dr. Warren's mentorship.  As per Dr. Domingo, being a mentor doesn't mean occasionally giving advice but endowing trust and confidence to the mentee. Dr. Domingo said, "A good nurturing environment or mentor is key in supporting, advocating, and facilitating the journey or career of a researcher."
Finally,  researcher's readiness to do hard work is the final key into becoming a successful researcher. Dr. Domingo stressed that productivity is not a product of brilliance but the ability of a researcher to absorb tremendous work.  Dr. Domingo explained that doing research is a lifetime commitment because it does not stop in getting  master and doctoral degrees. Instead, conducting research requires a lot of patience and determination to produce significant results that could lead to technological breakthroughs and other discoveries.
In closing, Dr. Domingo reiterated the important role of researchers in addressing issues in equity in health. Dr. Domingo's experience serves as a testament that the quality of research you do depends on your character as a researcher. "The hardship you will encounter is nothing compared to the impact you will make into truly achieving equity in health. We must work together with genuine interest and passion to produce research for everyone." 


Details
Written by Catherine Joy C. Dimailig
Created: 23 August 2018