DOH Bicol Administers Free Vaccines for Naga City Seniors
The Department of Health (DOH) Bicol, in partnership with the City Government of Naga and Naga City Health Office conducts the "Bakunado si Lolo at Lola" at the Naga City People's Hall, Naga City, this morning of August 10, 2018.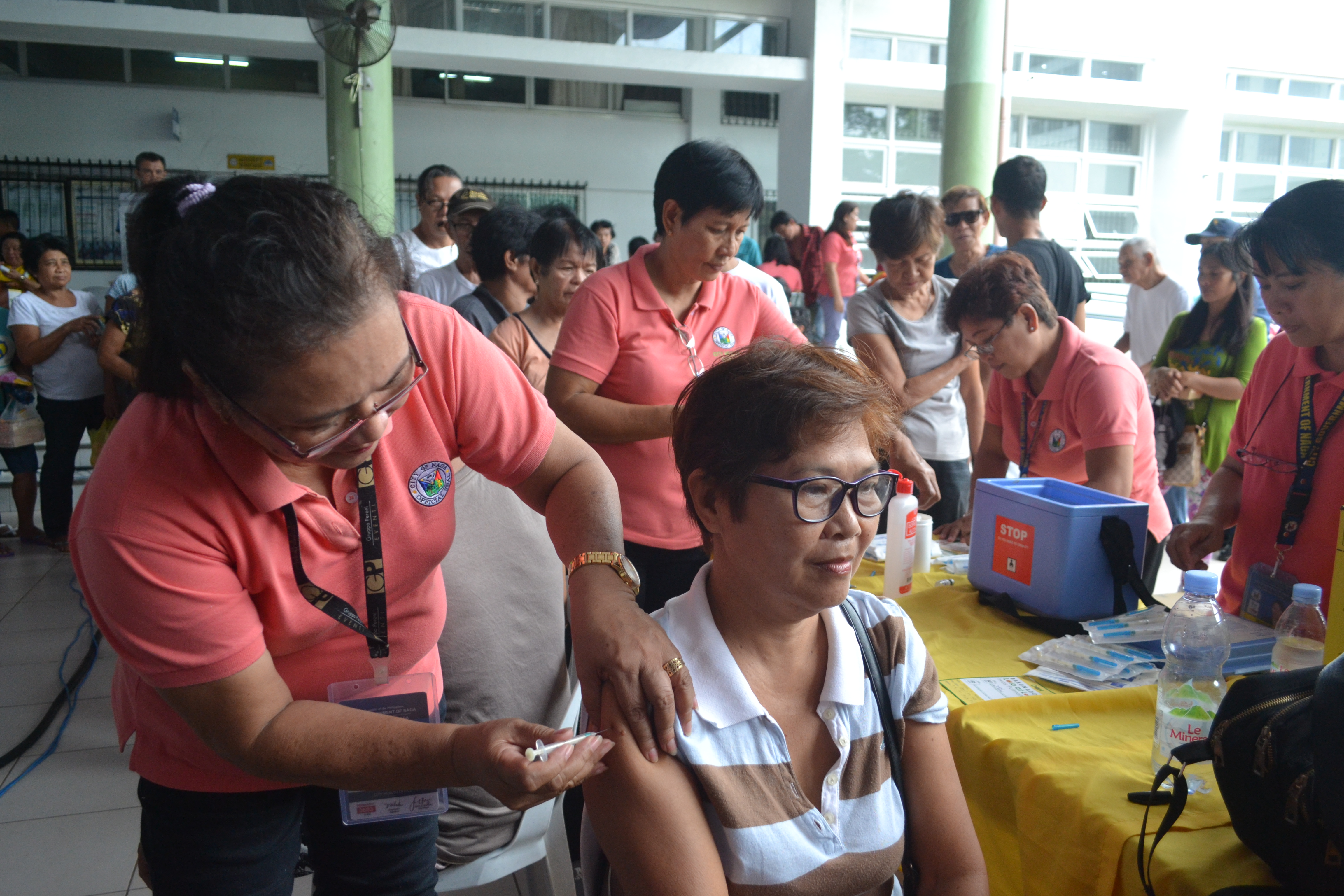 Senior Citizens from the 27 barangays in Naga city attended the event to receive free vaccines against pneumonia. Invited guest speakers also discussed the importance of getting vaccinated as well as the benefits they can get from it.
DOH Family Cluster Head, Dr. Rita Ang-Bon encouraged the senior citizens to get immunization despite their age.
"We all attribute vaccines with children and babies, but immunization is for everyone. The Department of Health, along with other health agencies, ensure that even the senior citizens are also covered. Because at old age you are more susceptible to diseases such as pneumonia which can lead to complications and even death," she said.
Vice President of the Philippines, Hon. Leni Robredo, also shared her insights in her keynote speech.
"My mother is already 82 years old, but she is still capable of driving a car and that has served as my inspiration to grow old healthy. We should not let age hinder our activities, in fact when we grow old we should be more active and this is why it's important to keep our wellbeing in check," said Robredo.
"When I was congresswoman, I had conducted a program where we monitored the health of the citizens. We found that many senior citizens could not afford basic maintenance medicines. Some would only buy it when they have money, but that means their supply isn't regular. Which is why we coordinated with the Rural Health Units (RHUs) and the DOH in order to procure free medicines for our seniors, especially the indigent senior citizens," she added.
In order to raise awareness and educate the attendees, Dr. Vito Borja II gave a short lecture regarding the causes, symptoms, and treatment for pneumonia.
Records from 2016 show that Philhealth has listed pneumonia as the number 1 most persistent case among senior citizens in the top 10 admission cases.
Naga City Office of the Senior Citizen's Affairs (OSCA) President, Lourdes B. Sayson also noted that despite being a senior citizen, she was able to stay healthy and fight off sickness due to vaccines.
To kickstart the vaccination, a ceremonial onstage vaccination was then administered to Dr. Borja and Sayson.
After the event, the senior citizens were given free vaccines against pneumonia and a health card that would warrant them the same vaccine at no charge in the next 5 years, through this, the DOH and its partner agencies can promote their advocacy to bring affordable and free health care services to senior citizen//nsau.