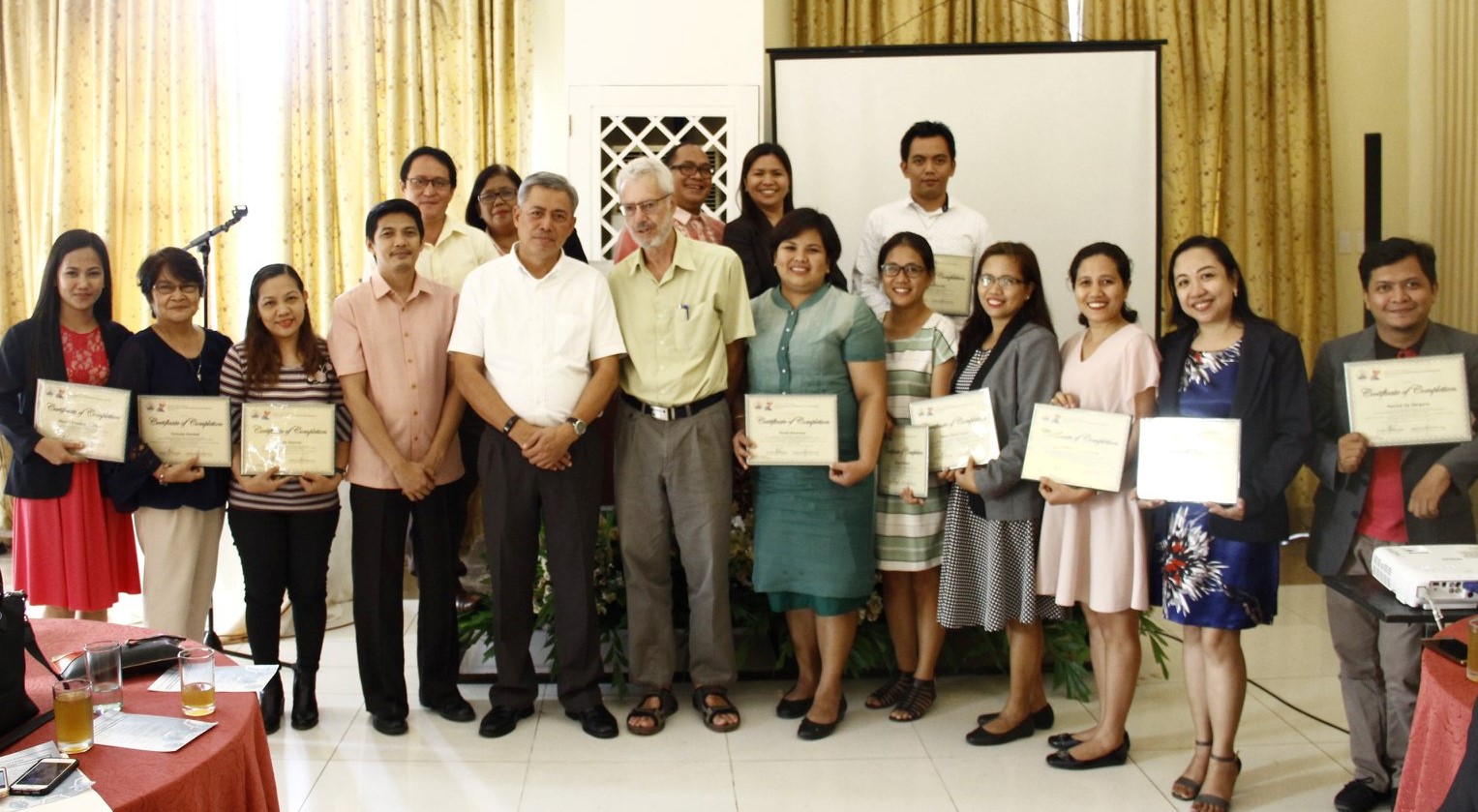 With the general objective of capacitating regional researchers to create quality researches for funding and publication, the 'Bicol HeaRT' is a modular training program for researchers which involve technical writing, research methods, statistical analysis and sampling.
It is also the goal of the training program to refresh the knowledge and improve competence in writing researches. The program also aims to equip the participants with materials and provide a venue and technical assistance in creating quality research proposals.
The training program participants consisted of researchers and representatives from BCHRD member-agencies, along with non-consortium members who have applied for the scholarship program and were chosen to undergo the series of trainings and workshops. The program also involved the consortium Director, Chair and their project staff, the PCHRD Regional Program Officer, and the invited speakers.
The training program spanned from November 8, 2017 to April 03, 2018. The program culminated with the said Commencement Program for those who have completed the training at Hotel Venecia in Legazpi City.
The ceremony began with Michael V. Montealegre, BCHRD Director and proponent of the program, welcoming the participants in his opening message.
Dr. Arnulfo M. Mascarinas, SUC President of Bicol University and Chair of the BCHRD, was also present during the ceremony as keynote speaker. During the event, an audio-visual presentation highlighting the experiences of the Bicol HeaRT scholars was presented right before the awarding of certificates to the graduates.
The ceremony formally concluded with Dr. Jensy Ong, Medical Officer of Bicol Medical Center (BMC) and R&D Vice-Chair of BCHRD, delivering the closing remarks.
Details
Written by Julius Justino Embile/CPRO