Details
PhilHealth and PCHRD, together with the International Labour Organization (ILO), are inviting researchers (affiliated with research organizations) to submit proposals for the Informal Economy Segmentation Study: Towards Universal Health Coverage in Philippines – Reaching and Retaining Members in the Informal Sector.
Details
The DOST-PCHRD Undergraduate Thesis Grant in Natural Products provides fund support to all undergraduate students who will conduct their thesis on natural products. The program aims to sustain a research culture in natural products to increase the number of research and later on build a pool of researchers/experts specializing in the field.
Details
The Department of Health (DOH) and the Philippine Council for Health Research and Development (PCHRD) is pleased to announce the first call for research proposals for the Advancing Health through Evidence-Assisted Decisions with Health Policy and Systems Research (AHEAD-HPSR) Program. Application deadline: 2 Feb 2018.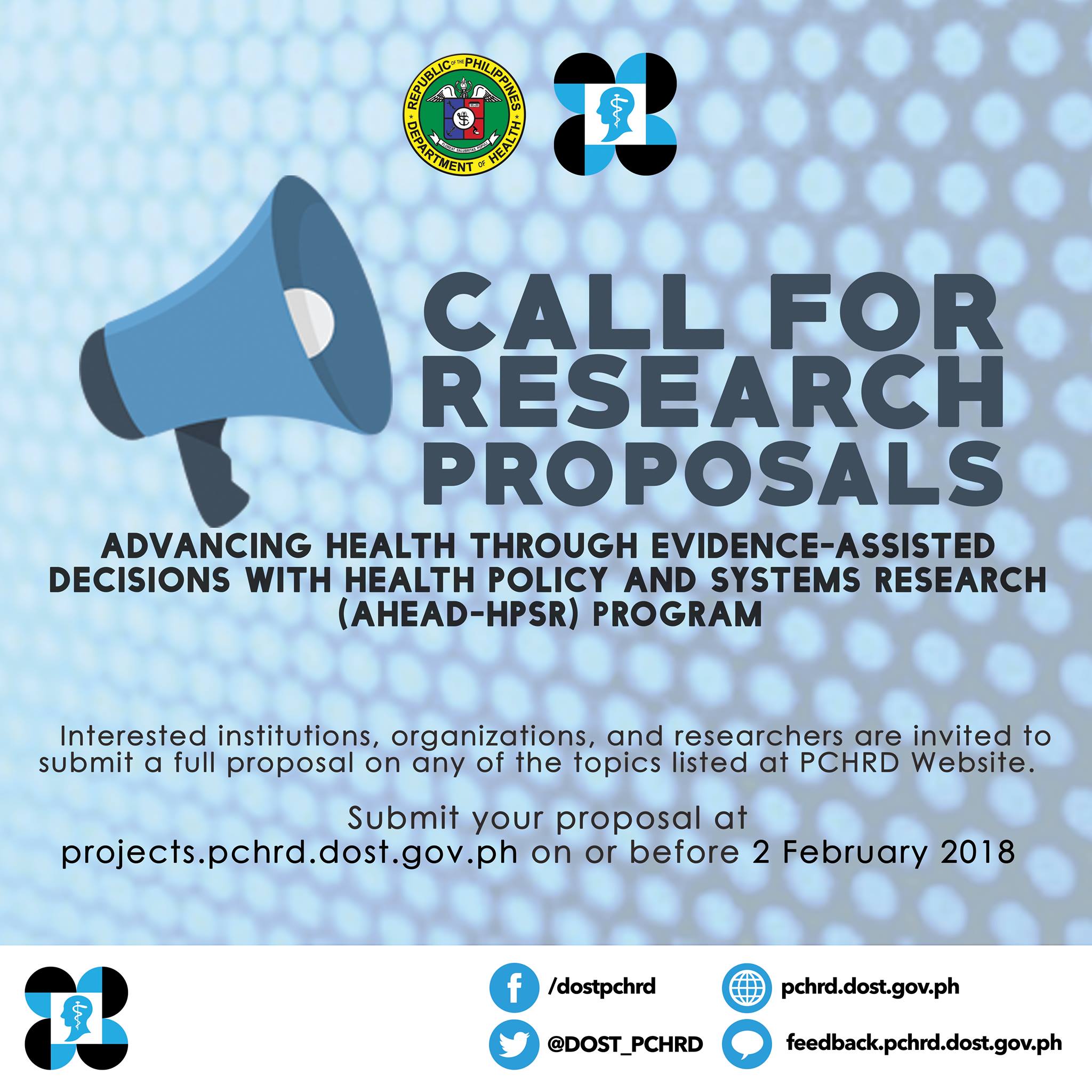 For details, visit http://bit.ly/2EpLj3f! #healthresearchph  Click HERE.