Details

Category: Announcement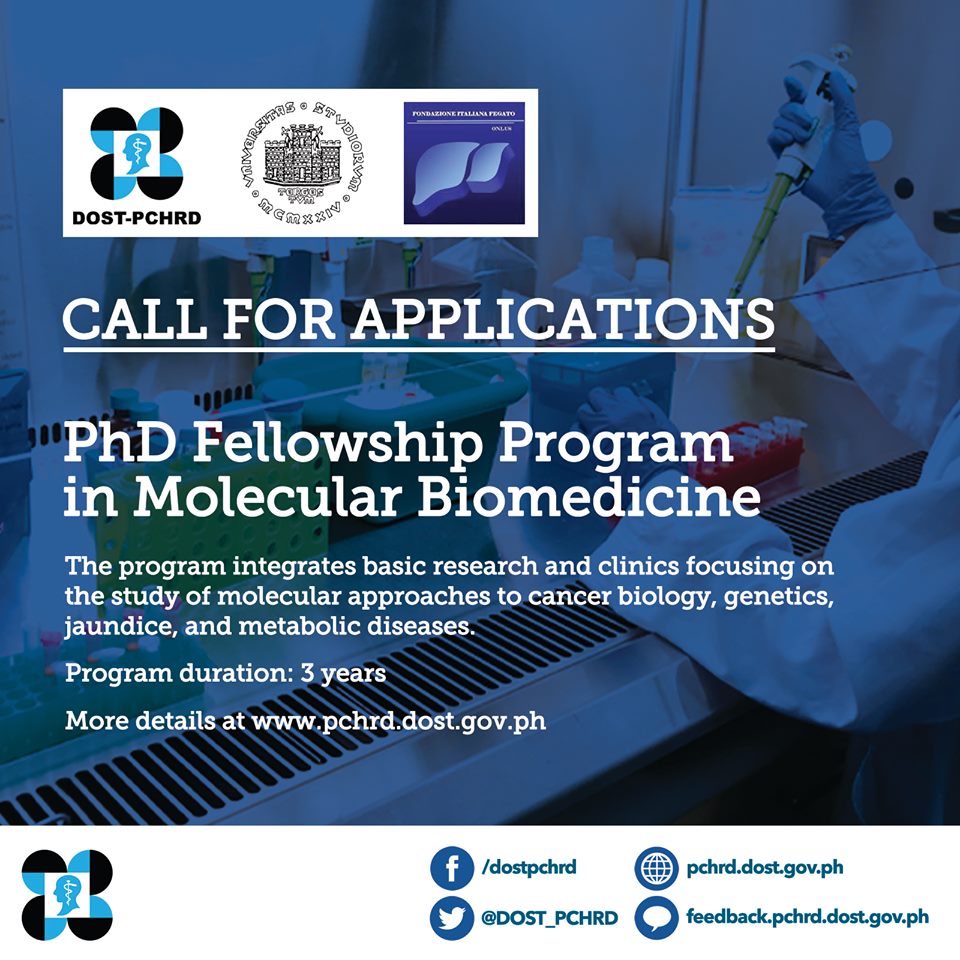 Call for Applications: PhD Fellowship Program in Molecular Biomedicine
The program aims to develop a pool of high-quality human resources in Molecular Biomedicine to contribute in the country's global competitiveness and economic development.
Program duration: 3 years
More details:  www.pchrd.dost.gov.ph 
Details

Category: News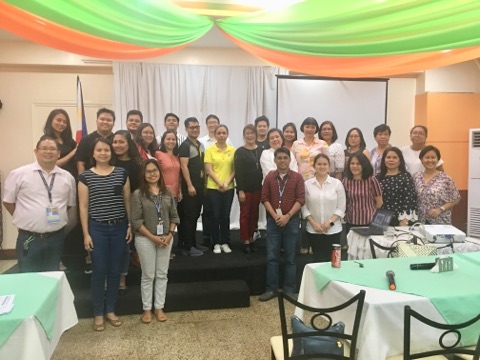 The Department of Science and Technology Regional Office V conducted an Orientation-Workshop on Maximizing Use of Elsevier's Tools for Research and Publication last May 29, 2019, at Kanzol Hall and Restaurant, Peñaranda St., Legazpi City.

This activity was sponsored by the Philippine Council for Industry, Energy and Emerging Technology Research and Development (PCIEERD), one of the sectoral council of the Department of Science and Technology (DOST).

PCIEERD subscribed to Elsevier's Science Direct and Scopus Database to provide access for the State Universities and Colleges (SUCs) and other R&D partner institutions which are anticipated to help scientific publications from the RDIs and academe in the region.
Details

Category: Updates
The Philippine National Health Research System (PNHRS) conducted a 2-day consultation meeting with CALABARZON, MIMAROPA, Bicol Region, and NCR last April 22-29, 2019 at Hotel Jen Pasay City.
This activity aims to review and the PNHRS Strategic Plan 2019-2022 and the PNHRS  Law Implementing Rules and Regulations (IRR).
The representative's from Bicol Region are the following:
1. Prof. Michael V. Montealegre - Consortium Director
2. Dr. Sandy C. Lasa - Chair, BCHRD-Ethics Review Committee
3. Dr. Marilou D. Tino - Chair. BCHRD - Capacity Building Committee
4. Dr. Ma. Teresa G. De Alban - BCHRD - Research Information, Communication and  Utilization Committee
5. Mr. Kevin Capoles - Project Staff
Details

Category: Announcement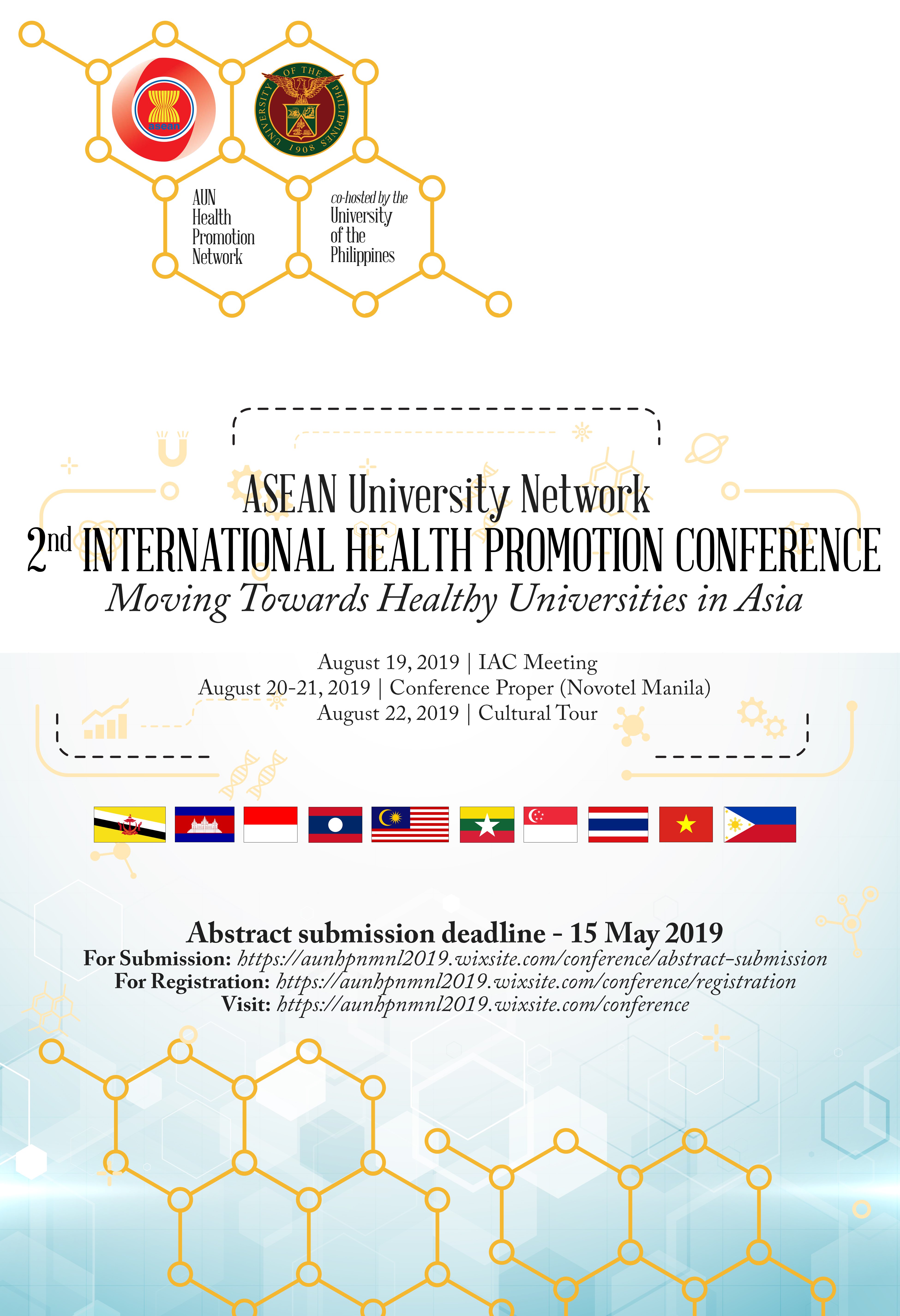 ASEAN University Network
2nd International Health Promotion Conference
Moving Towards Healthy Universities in Asia
August 19-21, 2019
Manila, Philippines
The University of the Philippines hosts the 2nd International ASEAN University Network – Health Promotion Conference this Aug. 20-21, 2019 in Manila. The conference, with its theme of "Moving Towards Healthy Universities in Asia," aims to highlight the roles of universities in promoting healthy lifestyles and environments with the end-goal of empowering communities to embark on activities and programs that promote health. Success stories and challenges will be presented and strategies discussed in the context of local communities and universities. The conference is open to participants both in the ASEAN region and all over the world. Everyone is invited to join this conference and become active in health promotion in their own communities!
Visit: https://aunhpnmnl2019.wixsite.com/conference
For abstract submission: https://aunhpnmnl2019.wixsite.com/conference/abstract-submission
For registration: https://aunhpnmnl2019.wixsite.com/conference/registration
Note: Registration fee and payment procedures are still being finalized. You may visit the UP website for updates.
Details

Category: Announcement